RED ROCK TINY HOMES & GLAMPING
A Camping Paradise with Affordable Rates!
Welcome to Red Rock Tiny Homes, where everyone is welcome! Bring the whole family! No matter the season, we have a wide range of tiny homes to choose from, including a fully furnished and setup RV, just like a tiny home or apartment! You'll definitely find the perfect spot for a fantastic stay. Don't forget to check out our resort map at the bottom of the page to explore all the amazing options available!
| Site Type | Peak Seasons | Off Seasons |
| --- | --- | --- |
| Tiny Homes | $190/night | $150/night |
| RV Rental | $185/night | $145/night |
*Peak Seasons: March 1st to July 5th & September 1st to November 15th.
*Off Seasons: July 6th to August 31st & November 16th to February 28th.
$60 cleaning fee for all rentals. Rates are subject to change. We offer a weekly discount of 10% on any stay 7 days or more. Veteran & EMT discount.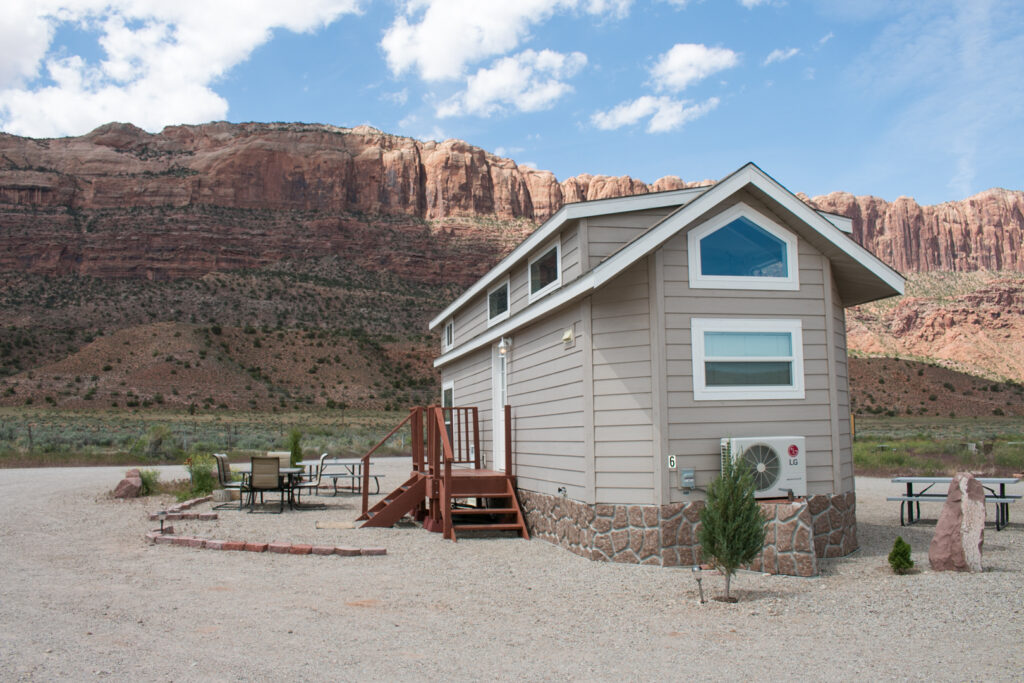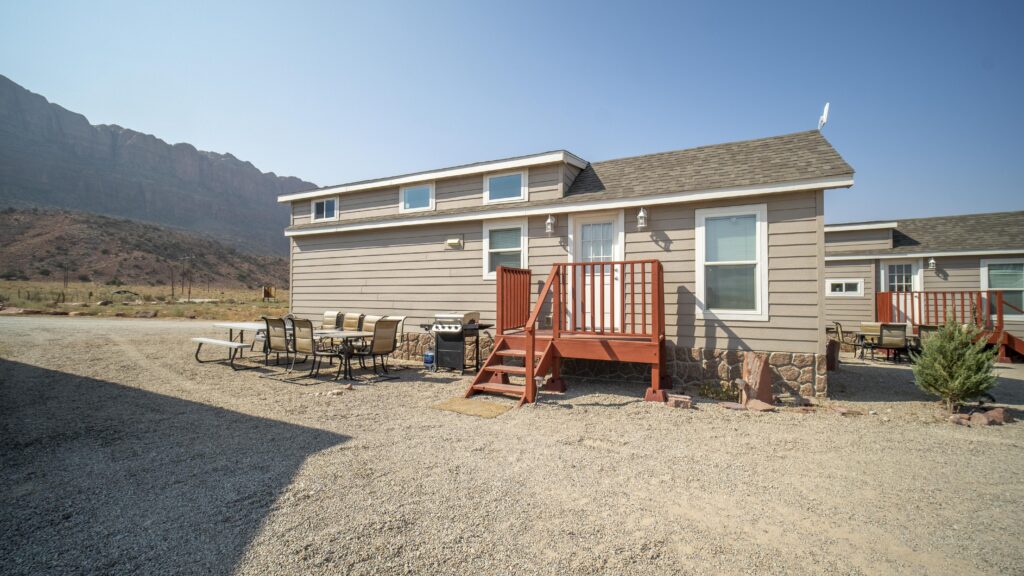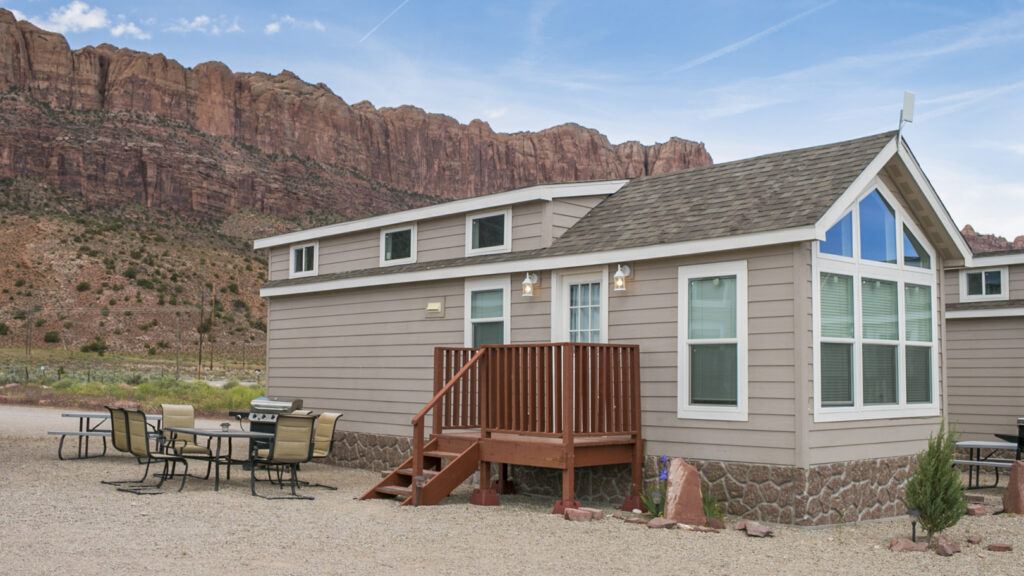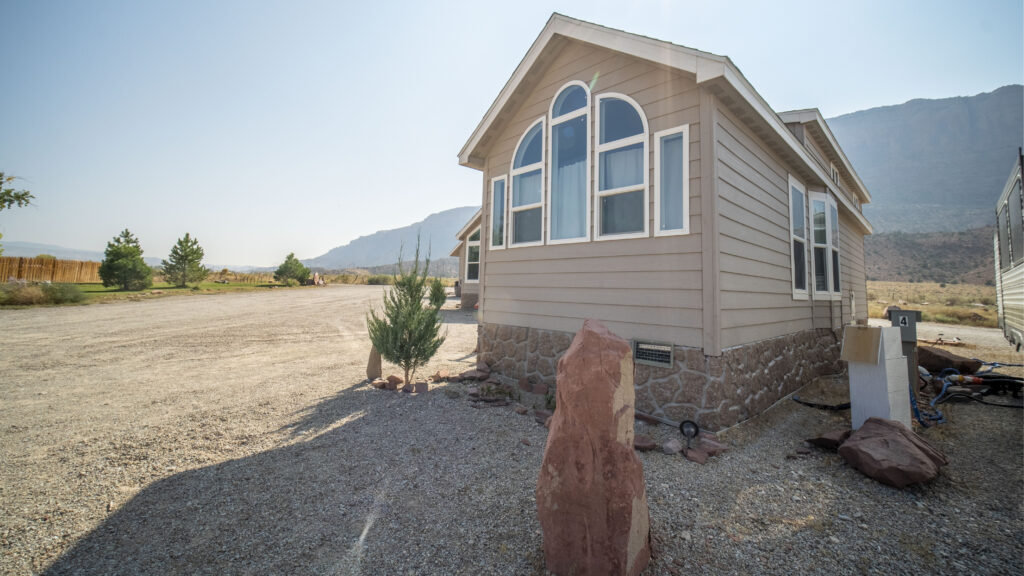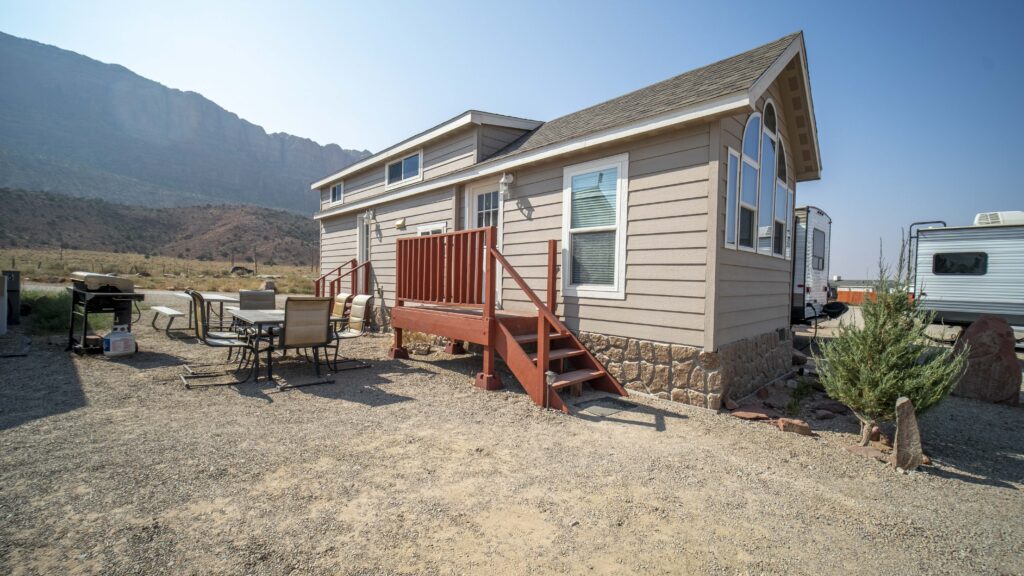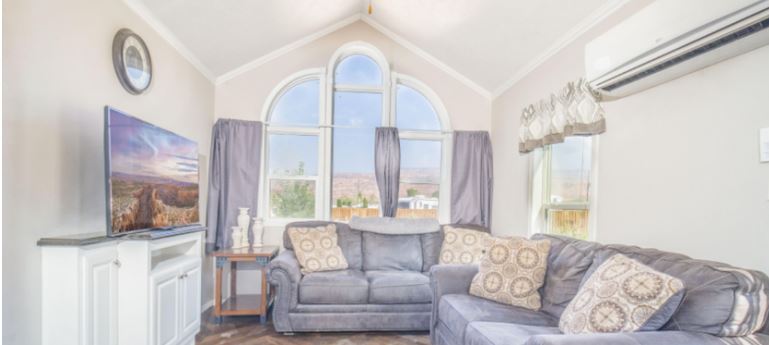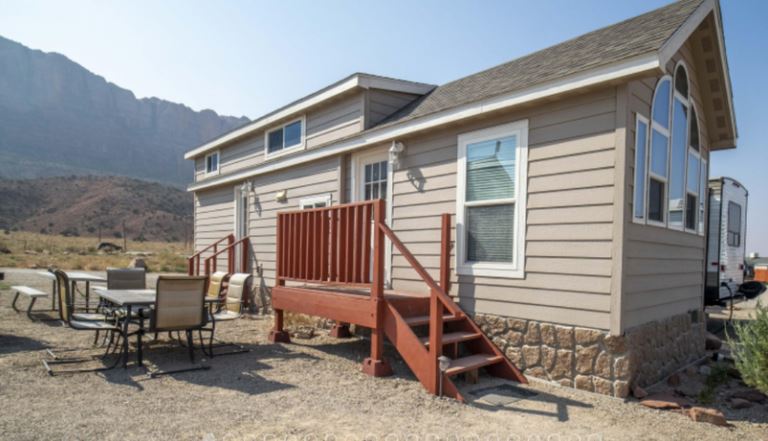 Relax and stay in one of our cozy tiny homes! We have several different homes to choose from. They are all private with their own main bedroom and bathroom + shower. Full kitchen along with outdoor seating and BBQ. You will have access to the office communal shower along with firepits and property. There is a laundry room on the back side of the office, as seen on the map above.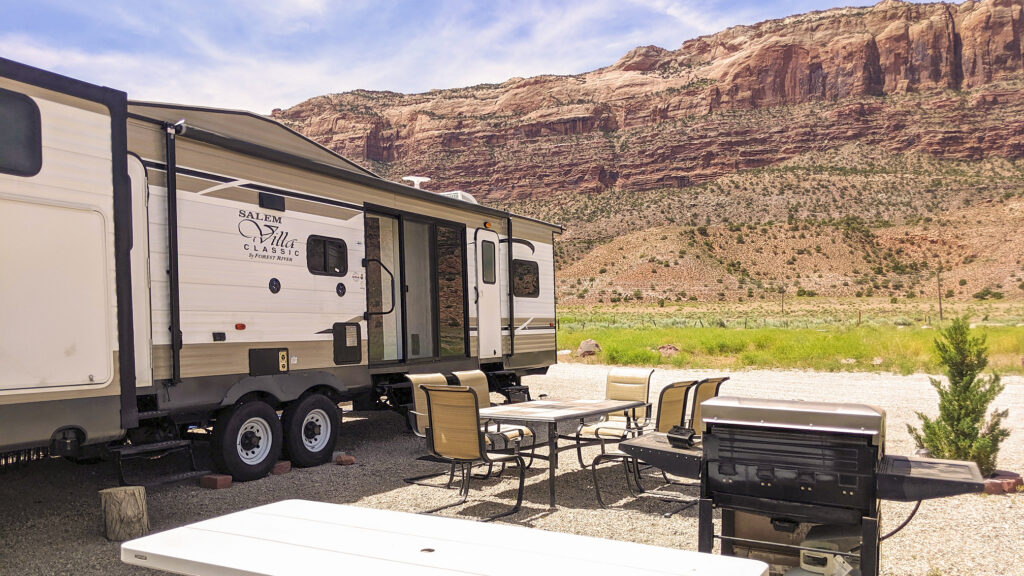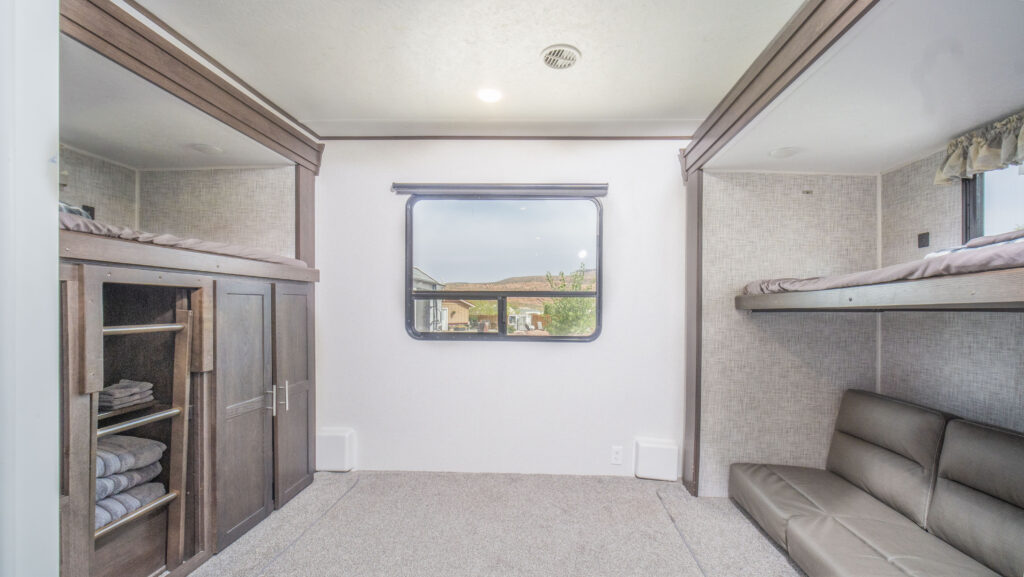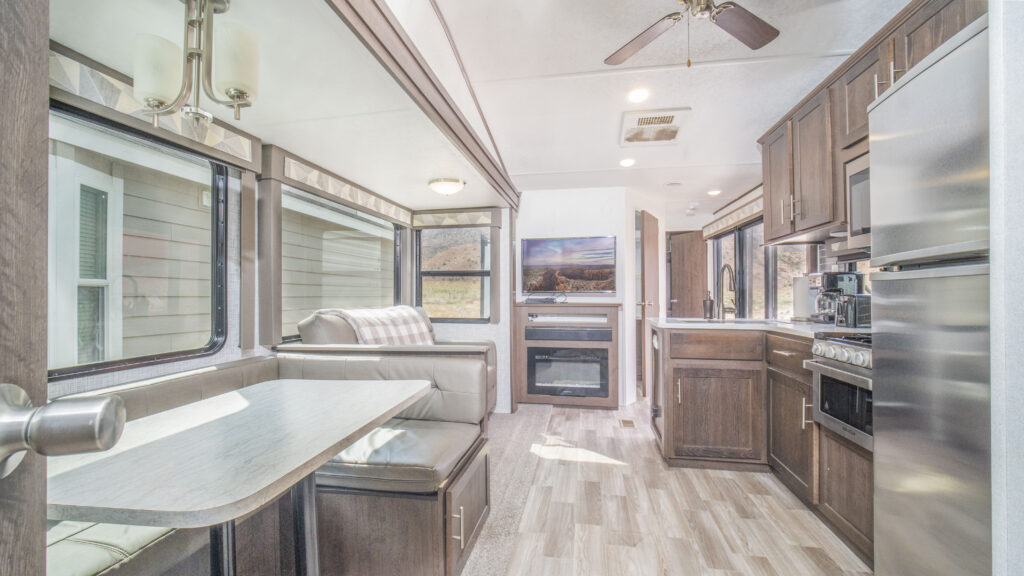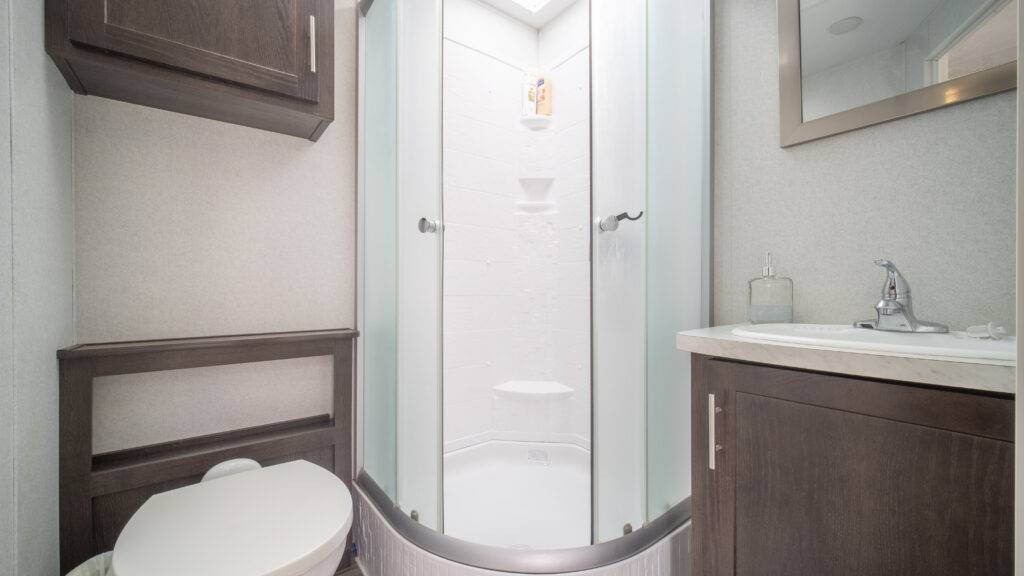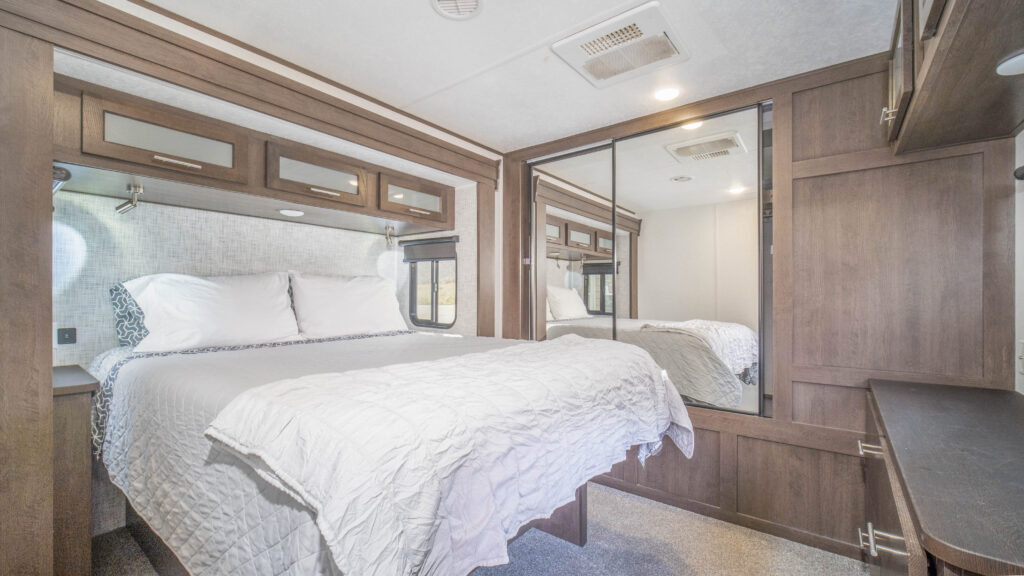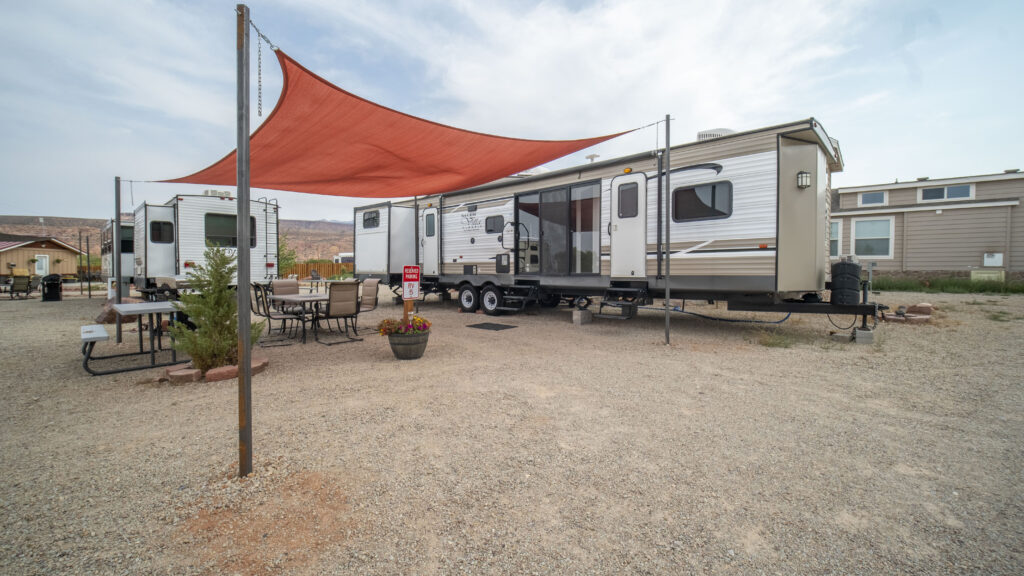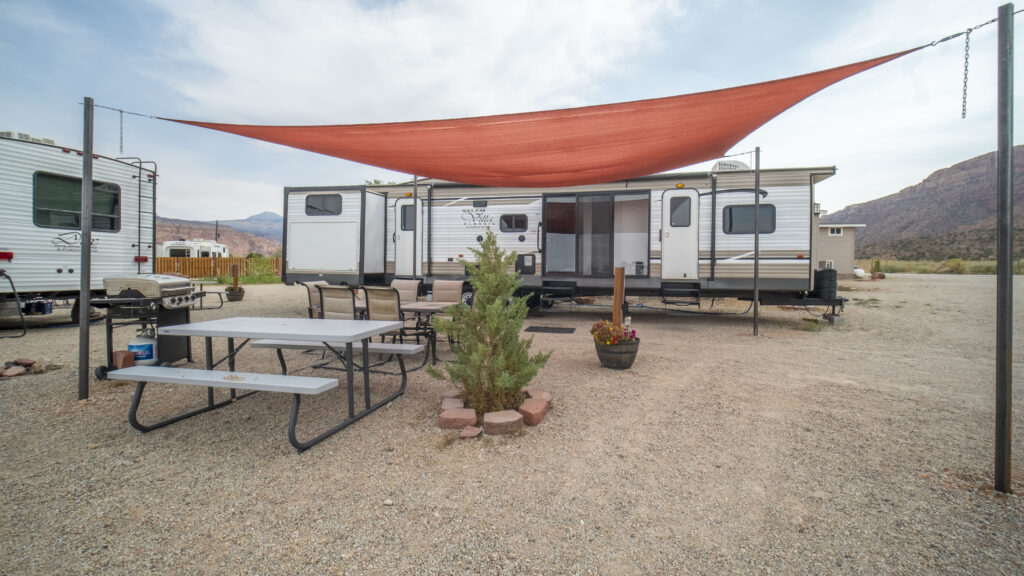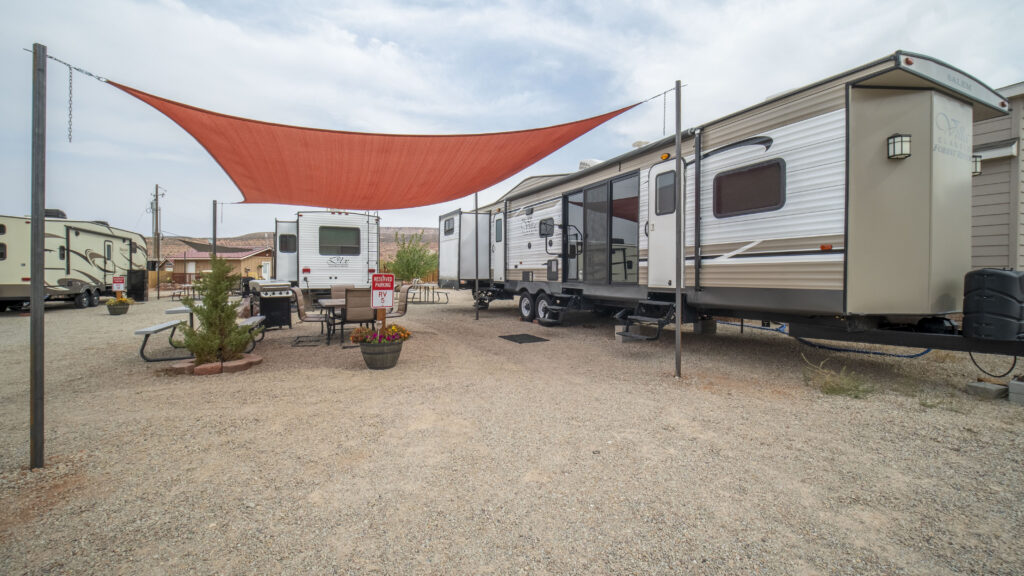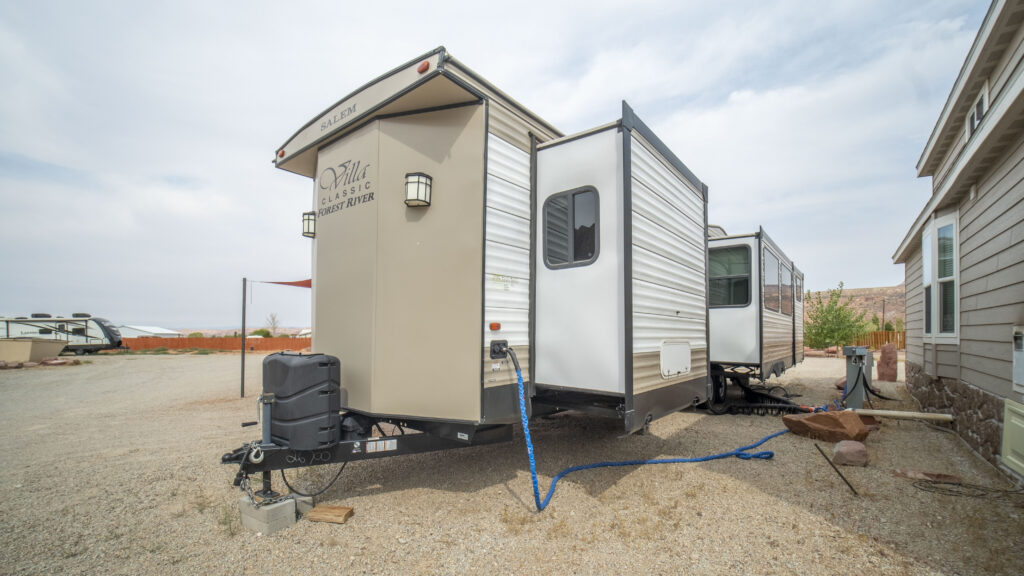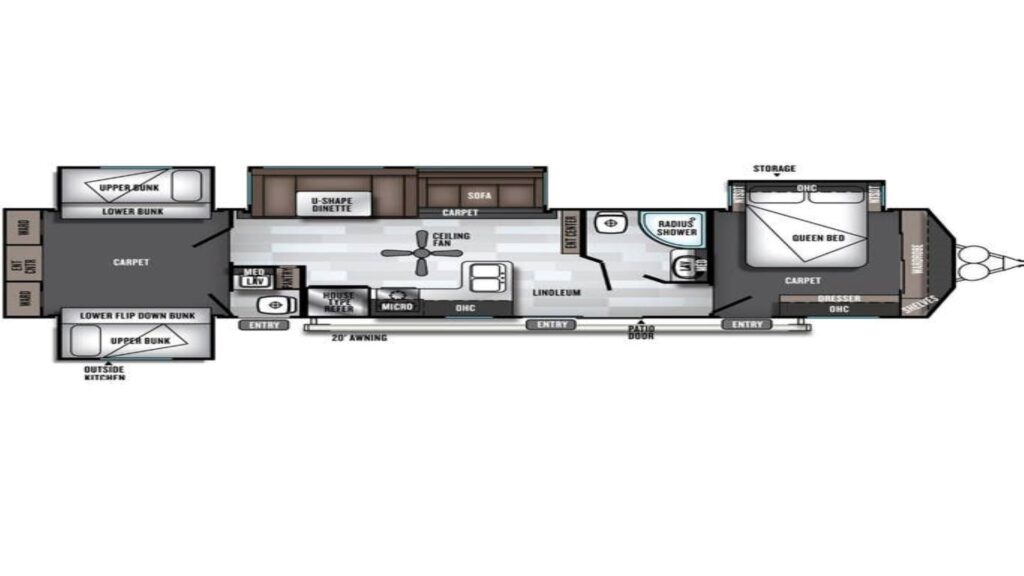 Relax and stay in our rental RV, fully furnished and set up just like a tiny home or apartment! It has a private bathroom + shower, full kitchen and stocked with amenities you'd need to enjoy your vacation! Same policies as our tiny homes seen below.
Office hours are 8:00am to 6:00pm. (Office at park is not open – call or email only)
For RV Rentals and Tiny Homes, the check out time is 11am – Check in time is 4pm.
Speed limit in park is 5 mph – please observe.
Quiet hours are 10pm – 8am.
Clotheslines, fireworks and firearms are prohibited.
Do not destroy trees or damage property.
Site must be kept neat and clean. Trash must be tied in plastic bags and placed in trash cans.
Do not place garbage in trash cans in restrooms.
No more than two licensed vehicles of any type are permitted per site.
If you are asked to leave, you will not be given a refund if these rules are not observed.
Sorry, but no pets allowed
NOTICE: This property is privately owned. The camper accepts camping privileges with the understanding that they hereby release the Campground, its officers and employees of all liability for loss or damage to property and injury to person arising out of use of it's camping facilities, and agrees to indemnify the Campground, its officers and employees, against claims resulting from loss or damage to property or injury to the person of any member of family or guest of the registered camper arising out of the use of its camping facilities.
CANCELLATION POLICY: Reservations canceled 14 days or less before scheduled arrival are required to pay the full reservation amount. Reservations canceled more than 14 days before scheduled arrival will only be assessed the original 20% deposit fee.

We will fight all credit card disputes. Early departure does not constitute a basis for a refund.